Candlestick Press
Who we are
Candlestick Press is a small, independent press publishing beautiful 'Instead of a card' poetry pamphlets. Based in Nottingham in the UK, we've been making our mini-anthologies since 2008 and have now sold over 800,000 titles – which means that we've shared over eight million poems with our readers all over the world.
Our pamphlets are supplied with an envelope for posting, a bookmark for a special message and an 'Instead of a card' sticker to seal the back of the envelope for a lovely finishing touch. All items are collated in a biodegradable cellophane wrapper which is certified to the European (EN13432) norm for industrially compostable packaging and by Vincotte to the OK BIOBASED standard for sustainable, biodegradable film.
All our pamphlets are printed in the UK on FSC-accredited paper and our brown eco-envelopes comply with FSC C007915 Reg 9c/coc/005535/ji.
We're stocked by chain and independent bookshops, galleries and gift shops nationwide. You'll also find us in some unexpected places! We're proud to count garden centres, wool shops, cafés and hairdressers amongst our stockists.
Our mission
We believe that poetry is for everyone, so each of our pamphlets has a theme that we're confident lots of people will love – everything from bees to baking, home to happiness and sheds to sheep.
Our pamphlets are designed to be portable – they can be slipped into a bag for a long journey or even tucked into a pocket to be taken on a walk. Poetry can be read anywhere!
And because we want to make reading poetry a beautiful experience, each of our covers is created by a leading contemporary artist. We think that they rival even the most gorgeous greetings card.
The team
Di Slaney
Candlestick Press is run by a small, dedicated team which is headed by publisher and editor Di Slaney. Di studied English and European Literature and is an established poet as well as having extensive commercial and marketing experience. In addition to running Candlestick, Di spends her time running Manor Farm Charitable Trust, a sanctuary for elderly and disabled livestock. Di loves everything to do with sheep, especially yarn, and has a passion that borders on obsession for crime fiction.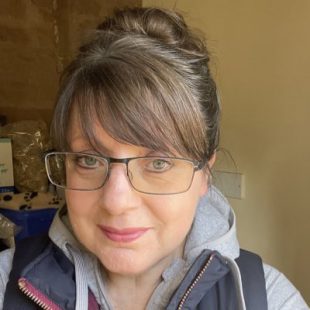 Kathy Towers
Editor Kathy Towers is a Modern Languages graduate and has worked as a journalist and in PR. She is also a published poet. She works alongside Di, providing editorial and marketing support. Kathy likes curlews, swimming in ponds, Eric Ravilious, and is very interested in the Oxford comma.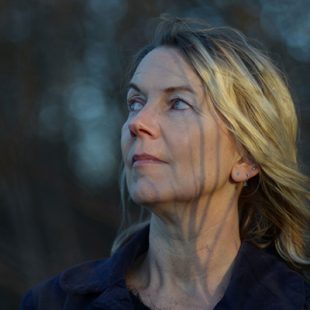 Candlestick's Nottingham-based admin and finance team works hard to ensure that the sales, promotional and financial wheels are always turning smoothly, and that orders coming in via the website are promptly dispatched to customers around the world.