News
Celebrating the power of small gestures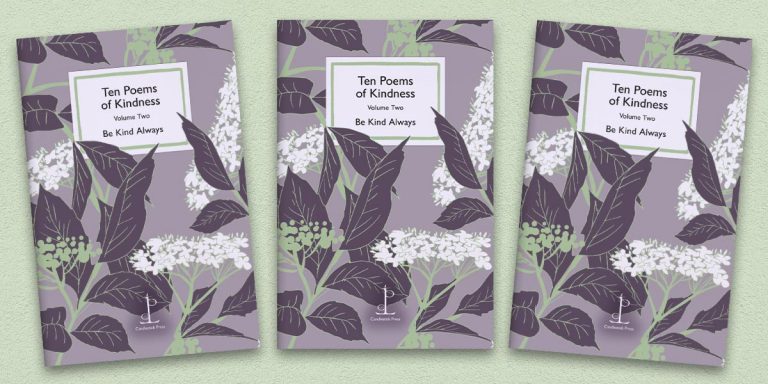 Thursday 14th September 2023
Ten Poems about Kindness: Volume Two
This moving anthology of poems about kindness is a second volume and it beautifully complements Ten Poems of Kindness: Volume One, edited by Jackie Kay.
All the poems were successful in our recent competition and they offer a rich variety of experiences and reflections. There's the memory of a school teacher who didn't like to cross out his students' mistakes and a fleeting encounter with a pigeon, which calls forth feelings of empathy for a fellow living creature.
The poems remind us that kindness comes in all shapes and sizes – and is often a gesture so small that it takes a poem to hold and keep its meaning.